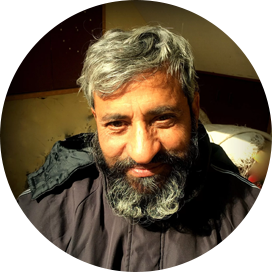 Dr Vijay Prakash
Dr Vijay is a veteran Ayurveda Acharya (doctor) who has been practising Ayurveda for more than 40 years. Specialising in "Nadi Vigyan" (Pulse diagnosis), he has an innate skill in identifying rare herbs and has been creating Ayurvedic herbal medicine for a few decades now. Dr Vijay has more than 15 patents to his name and over the years has gained unparalleled expertise in curing life-threatening diseases like nervous disorders, brain diseases, spinal injuries, rheumatism, osteoarthritis, migraine, sexual disorders, cervical spondylitis, respiratory disorders, cancer, diabetes, heart diseases, etc. He is also a renowned scholar of Yoga & Naturopathy, an expert in meditation and a master of Jyoti-shastra (Astrology). It is this immense experience and research of Dr Vijay that forms the backbone of Matsyaveda.

Mayank garg
Mayank is a technology professional with more than 12 years of experience in the software industry. He has a Masters degree in Computer Science from Georgia Institute of Technology, Atlanta USA and has worked with Dell at its HQ in Austin, Texas. Mayank, recently relocated to India and had been working as a Cloud Computing and Big Data Analytics Engineer with a California based startup. Mayank finally decided to quit his job and started a Software IT company with 12 member team that provided software solutions for US and Indian customers. Along with this he also started operations for Matsya-Veda. Since Mayank is from non-medical background and has stayed in United States for 7 years, he brings in a modern outlook to the company and an external pair of eyes. He is making sure that Matsya-Veda can reap the benefits of latest technology and reach out to global audience.
Mayank developed an inclination towards Ayurveda, Naturopathy and Yoga after suffering a spine injury in 2004. Various Doctors from modern medicine advised him to undergo surgery and informed him that post surgery too he would have to take certain lifelong precautions such as not lifting heavy bags, etc. At that point, Mayank was introduced to Ayurveda Acharya Dr. Vijay Prakash and with his treatment, Mayank completely recovered. This incident brought him closer to Ayurvedic treatments and inspired him to start Matsya-Veda Herbals.
Matsya-Veda had to happen for Mayank. His paternal ancestors have been preparing Ayurvedic medicines since 1890. It was ingrained in him to always go the natural way and since childhood he has always been treated with natural remedies. Thus, the products offered by Matsya-Veda have proven beneficial for many, for over a century.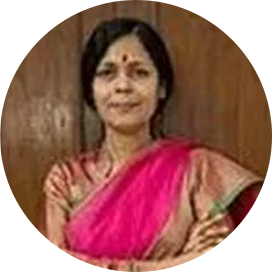 Dr Shobha Garg
Being inspired by her father, who was a learned and renowned Homeopathic doctor, Dr Shobha Garg pursued her studies in Yoga in 1980 at Vishwayatan Yoga Ashram, under the learned guidance of Swami Dhirendra Brahmachari. Swamiji has been an acclaimed Yoga mentor and has also guided several politicians and bureaucrats including the third Prime Minister of India, Smt Indira Gandhi. With an extensive experience of more than 30 years of practice in Yoga, she has also gained expertise in naturopathy under the learned guidance of Dr Vital Das Modi. Apart from this Dr Shobha is also proficient in healing body pains with acupressure and natural therapeutic procedures. She is an integral part of the Matsyaveda team and has always been inclined towards alternate medicine.

Dr Sunil Arya
Having a vast experience of more than 23 years, Dr Sunil Arya specialises in the Ayurvedic practice of curing chronic diseases. He completed his BAMS (Bachelor of Ayurveda and Surgery) in 1994 and got his MD (Doctor of Medicine) in 2016. Dr Sunil has also been practising Ayurvedic treatments as an Ayurvedic Physician for the past 20 years. Among others, his areas of expertise include Anti-ageing Treatment, Chemical Peels Treatment, Chin Reduction Treatment, HIV Prophylaxis Post Exposure, Restylane Vital Procedure, Vampire Face Lift Procedures, Acne Treatment, Allergy Treatment, Asthma Management Program and Ayurvedic Massage Treatment. Dr Sunil has also been awarded Global Healthcare Excellence National Award for his excellence in the field of Ayurveda.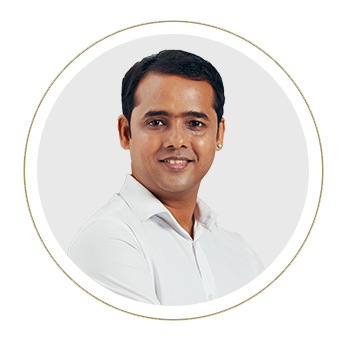 Dr Surendra Chaudhary
Dr Sunil Chaudhary has been an integral part of the Matsyaveda team, contributing to the growth with his extensive experience of more than 41 years in the field of Ayurveda. After retiring from the Ayush Department, he is currently appointed as the licence and formulation consultant. With years of experience in formulating highly curated Ayurvedic medicines, following stringent procedures and processes, Dr Surendra is a great support to the Matsyaveda and ensures only authentic and highest quality herbs and ingredients are used in the Ayurvedic medicines. He has dedicated all his life to using Ayurvedic formulations for the holistic wellness of his patients.

Shashank Garg
Shashank Is a technology professional with 10+ years of international experience in the IT
industry. Handling Domestic and International Sales and Marketing.